Pie Make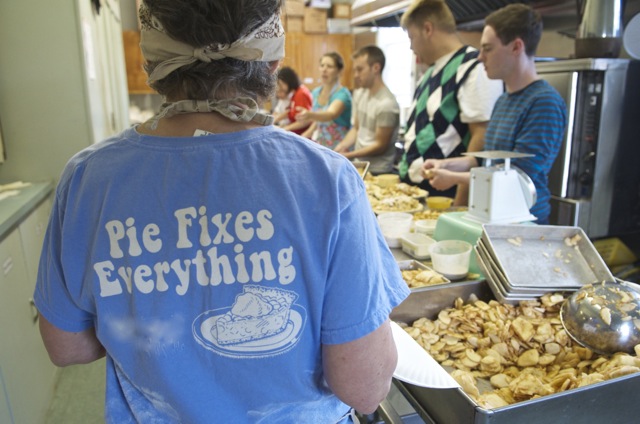 Pie makes begin SEPT 23 and 24
Come join your fellow pie makers and find out how much fun you can have making apple pies. The proceeds from the sale go to many organizations in the community near and far for the good cause. Many hands help us get the work done!!
FUTURE PIE MAKES will be Oct 14-15, Nov 11-12 and Dec. 2-3
Mark your calendars!!